This Way
Limited editions inserted under crystal clear acrylic
Numbered and authenticated 
Artist: Éloïse Brodeur
Series of 45
Regular price
$1,013.00 USD
Regular price
Sale price
$1,013.00 USD
Unit price
per
Sale
Sold out
Materials

Our limited edition prints are inserted under acrylic which gives them a glossy, glass-like finish.
Delivery

The Glasshouse Gallery will deliver all Glass Prints purchased directly to your front door in a secure packaging especially designed to protect artwork. Shipping fees are included for delivery in the city of Montreal. However, costs for shipping elsewhere will apply and vary according to the size and weight of the artwork as well as the delivery address.

The delivery time ranges from two to four weeks after the order is placed.
International Shipping

Delivery outside Canada is possible. If you wish to acquire a print and need international shipping, please contact us.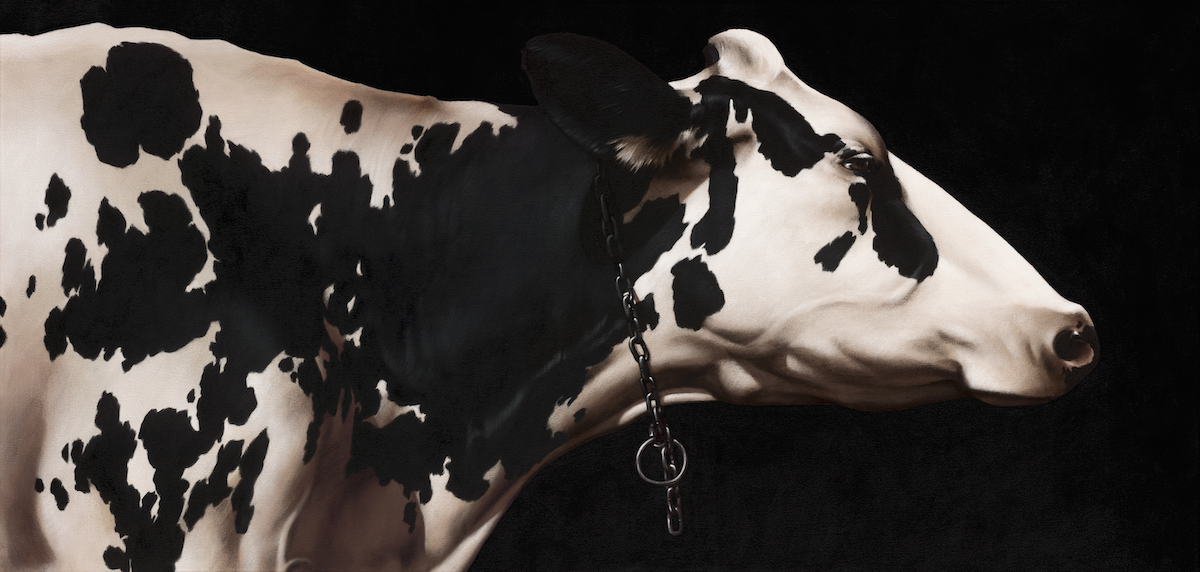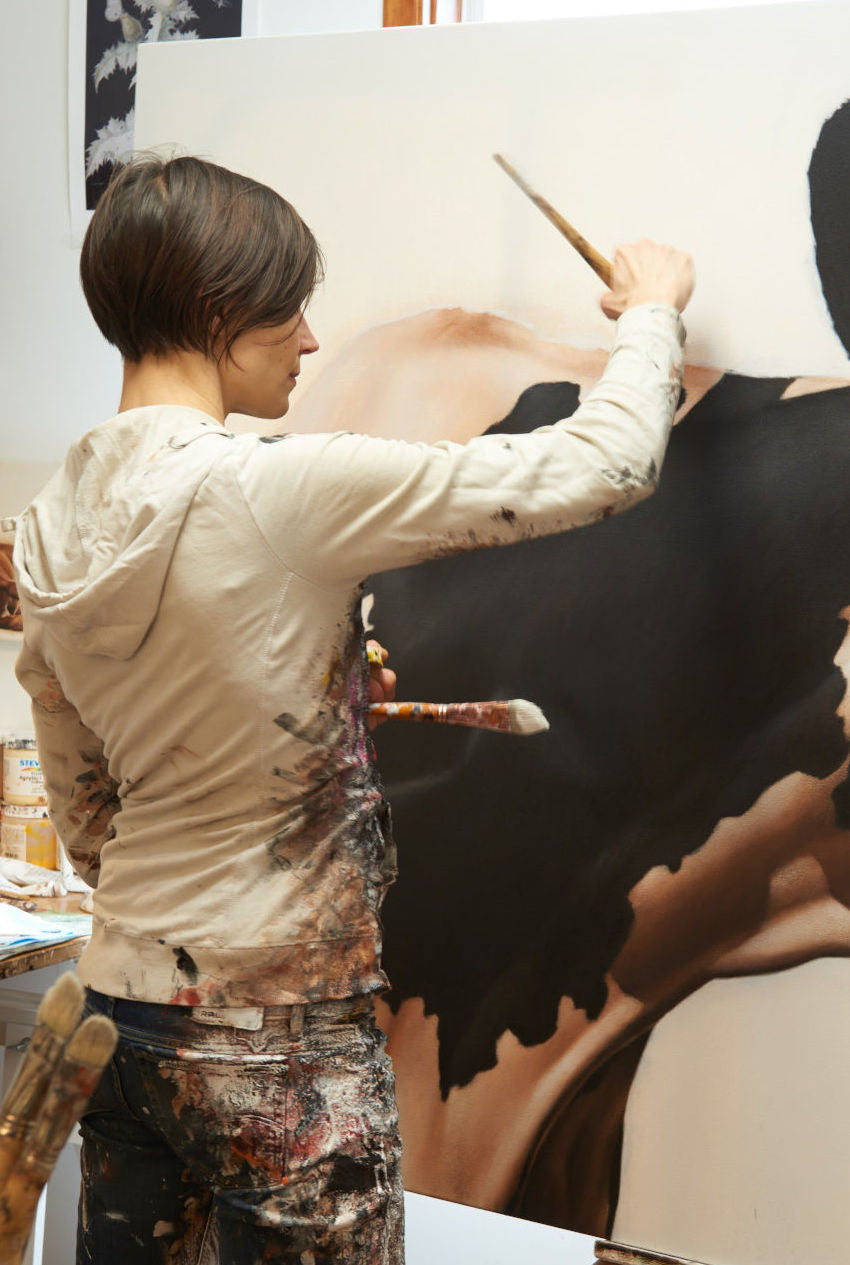 Éloïse Brodeur, Painter
Through her persistent representation of the cow as subject, Eloise Brodeur seeks to create a dialog. Beyond the refreshing approach to her subject, beyond the striking proportions and the quality of her presentation, Eloise Brodeur's insistance on the cow as subject calls out to be seen. Captured in their placid, ruminating glory, her bovines embody sensitivity, calm and poise.
Through her work, the artist explores the themes of life in contrast and consumption, abundance, excess and over-production. Brodeur is fascinated by how perspective and intent can change the banal into the extraordinary. Her painting of cows reflect this exploration of reinterpreting the 'everyday' through attention and awareness to find an 'ideal'. Presented on monochromatic backgrounds, with their pastures stripped away, Brodeur decontextualizes the cow, and our preconceived notions of it. The blank space around the cow creates room to see it, and ourselves, differently; we are freed from the superfluous chatter of our own expectations and compelled to look directly at that which the frenetic pace of life would have us pass by. Brodeur expresses her pursuit of the essential by tightening her composition, bringing us closer to her subject and emphasing the cow's unique presence. Brodeur's rendition with a near-monochromatic palette reflects the tranquility and equinamity of her subjects. Relieved of its busy pastoral environment, and presented on a flat, monochromatic backdrop, the cow inhabits a space of purity and equilibrium, inviting serenity and introspection.
Visit the artist's website.