Coronam Magnam (The Great Crown Mandala)
Limited editions inserted under crystal clear acrylic
Numbered and authenticated 
Artist: Kristen Van Diggelen Sloan
Series of 45
Regular price
$1,172.00 USD
Regular price
Sale price
$1,172.00 USD
Unit price
per
Sale
Sold out
Materials

Our limited edition prints are inserted under acrylic which gives them a glossy, glass-like finish.
Delivery

The Glasshouse Gallery will deliver all Glass Prints purchased directly to your front door in a secure packaging especially designed to protect artwork. Shipping fees are included for delivery in the city of Montreal. However, costs for shipping elsewhere will apply and vary according to the size and weight of the artwork as well as the delivery address.

The delivery time ranges from two to four weeks after the order is placed.
International Shipping

Delivery outside Canada is possible. If you wish to acquire a print and need international shipping, please contact us.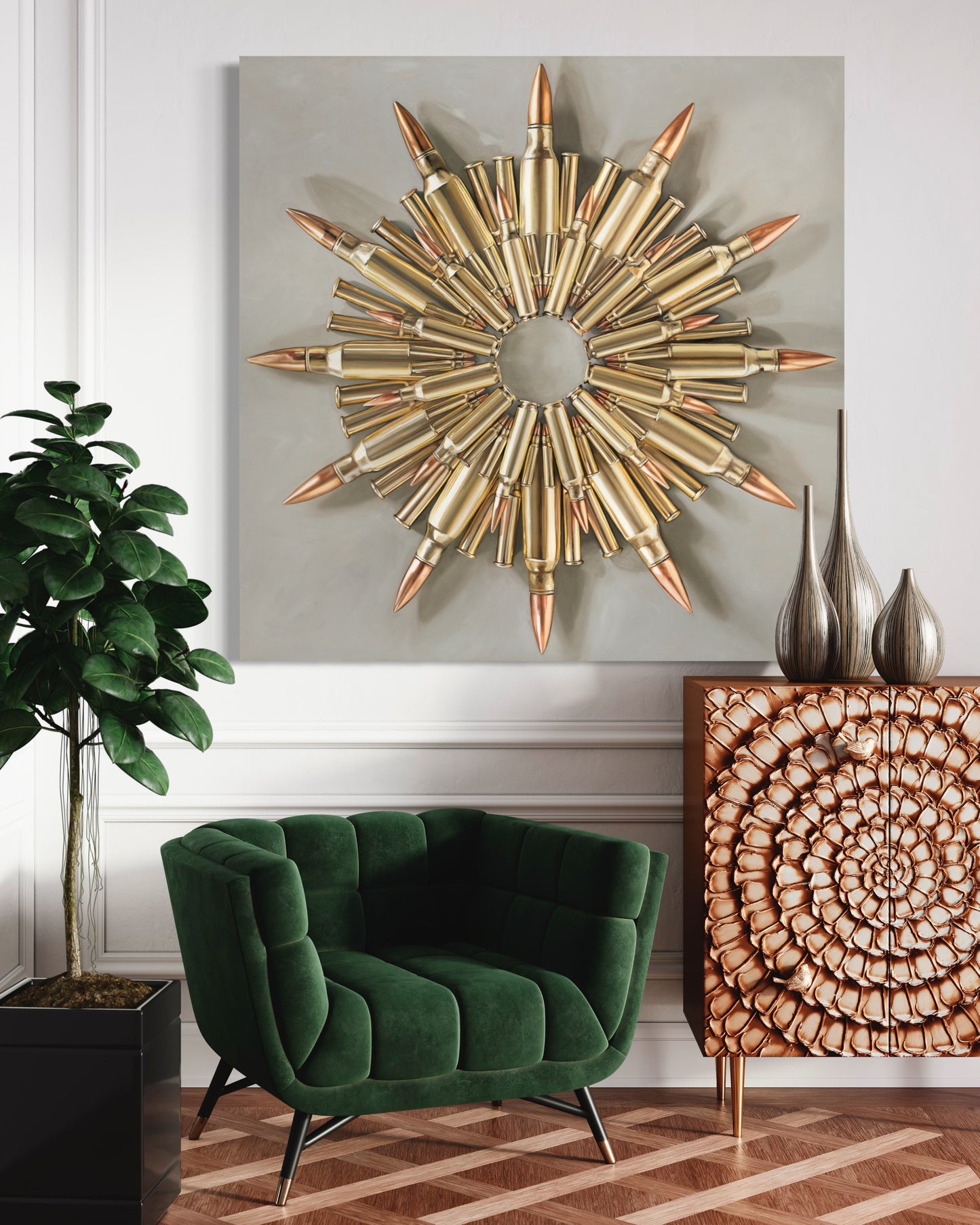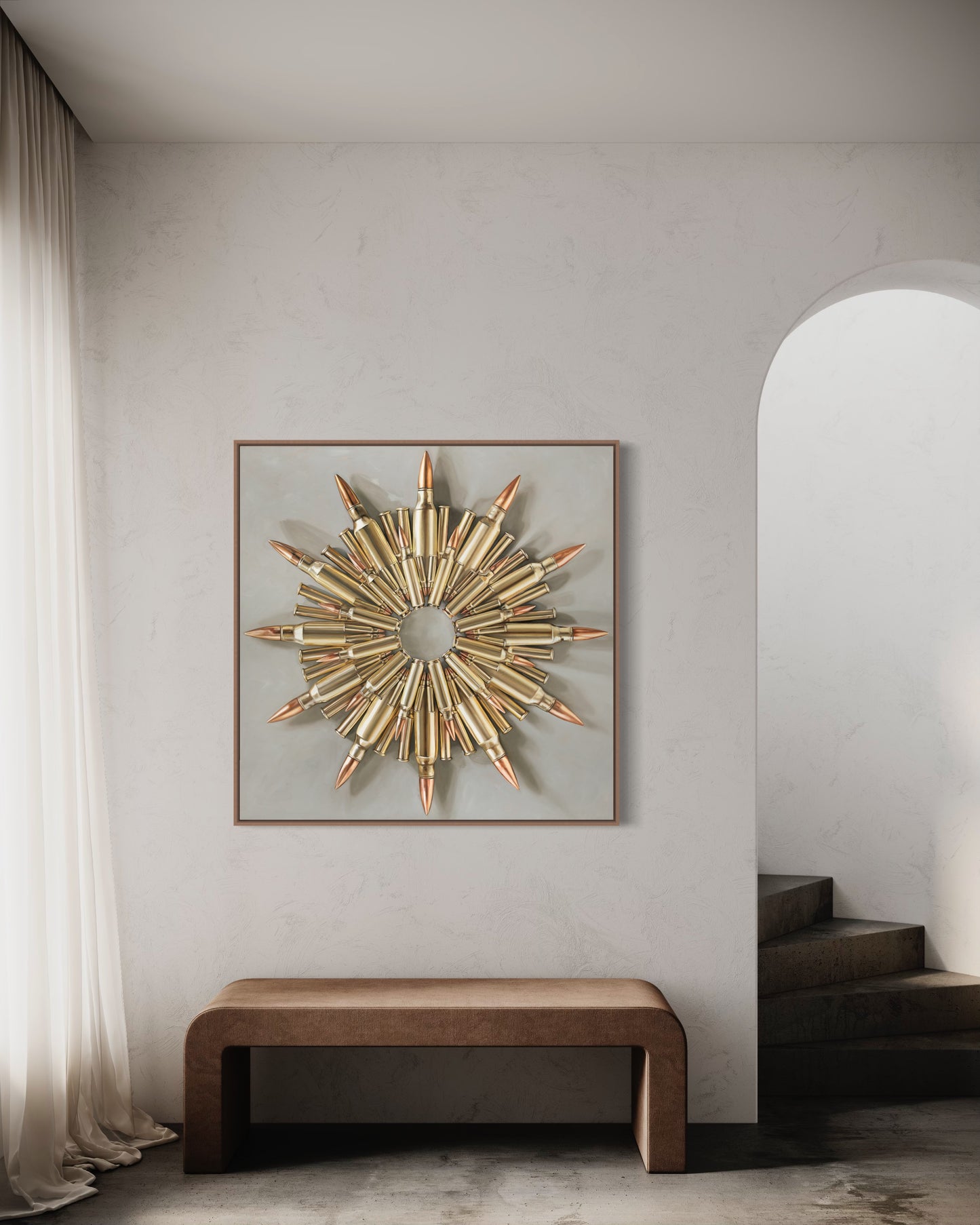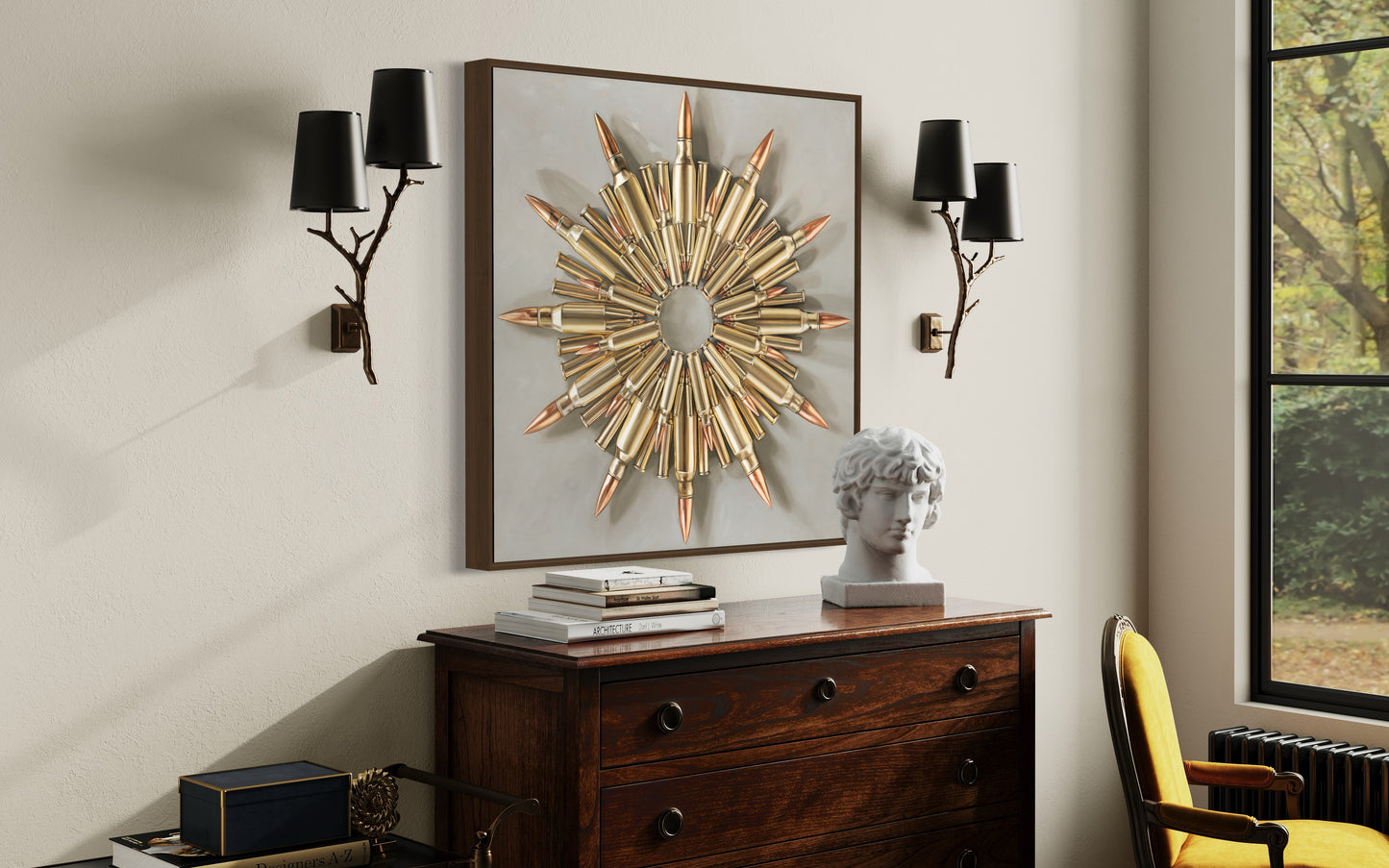 Kristen Van Diggelen Sloan, Painter
Living and creating on a farm in rural South Carolina, the serenity of nature permeates Sloan's work. Her oil paintings are a contemporary approach to Baroque painting where light is symbolic, represented objects are metaphors, and transcendence is unearthed in the most mundane of places.
Conceptually, Sloan pursues the visualization of the invisible, maneuvering through the rooms of our human interior and more broadly, elucidating an expanded worldview. This worldview holds consciousness, mystery, and awe as its guiding principles, rather than the outdated Materialist paradigm that has long dominated the Western world. Infusing her work with current events and cultural climates, Sloan interweaves her research into scientific revelations on nature's deep design with traditional religious and indigenous contemplative practice, resulting in rich layers of artistic and philosophical influence. 
Her often monumentally sized pictures are hybridizations of different painting genres, including penetrable landscapes, hyper reflective mandalas and magnified still-lifes. Sloan looks to 17th Century Baroque still life painting to peer, dimly, into the riddles of common experience, and to artists, Lee Bontecou and Jay DeFeo for merging illusion with abstraction. The scale of her larger works function within a similar discourse Mark Rothko used to describe his pictures: "…you are in it, it is not a reducing commanding experience, but one that is human and intimate."
Visit the artist's website.